There are lots of useful and fun resources for learning both Mandarin and English out there. Please find a selection below. This page will be updated regularly as we discover new favourites of our own or of our students. Make sure to check back!
Useful Apps/Websites for Mandarin learners:
The classic language learner's tool, Google Translate is useful online as a dictionary, or as an App. Be careful to rely on it too much though, its translations can be more funny than accurate! https://translate.google.com
Pleco is a free offline dictionary for iOS or Android which includes a free handwriting feature for Android: https://www.pleco.com
MDGB is an all rounder dictionary and translation service, good-looking and intuitively laid out. http://www.mdbg.net/chindict/chindict.php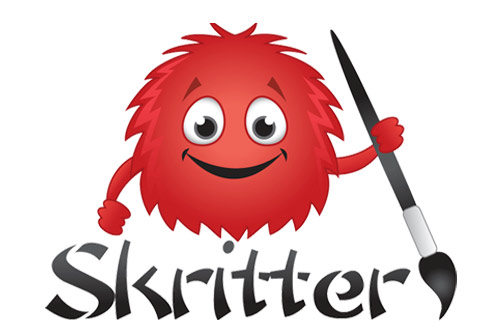 Skritter is a character writing aid available for iOS or Android. Character writing can be fun- and addictive! http://www.skritter.com
FluentU is a massive collection of videos in all levels of Mandarin, an immersive means of
learning- and a lot of fun! Only available on iOS at present. http://www.fluentu.com
Hanping is a useful camera character recognition tool which saves a lot of
time counting stroke order! It is also a good portable dictionary. Only available on Android at present. http://hanpingchinese.com
For more advanced learners of Mandarin, a Mandarin to Mandarin dictionary in traditional characters: http://dict.revised.moe.edu.tw
For more advanced learners of Mandarin, a Mandarin to Mandarin dictionary in simplified characters: http://xh.5156edu.com
Online Listening Training for Mandarin Learners:
If you can't live in a Mandarin-speaking country, submerging yourself in a Mandarin environment as much as possible is the best way to familiarise yourself with Mandarin intonation and pronunciation. If you are an advanced Mandarin learner, this also helps you gain a better understanding of what's going on in the Sinophone world. You can check out the websites we recommend below.
德國之聲 禁書選讀  Deutsche Welle Online Audiobook is the online audiobook archive of many books. They are informative, critical and beautifully written in Mandarin and recorded by excellent readers. If you are an advanced Mandarin learner, we highly recommend listening to any one of the books listed on the DW website: http://www.dw.com/zh/在线报导/禁书选读/s-13802

法國國際廣播電台(RFI)Radio France International:http://cn.rfi.fr

VOA 美國之音中文網 Voice of America Chinese station:http://www.voachinese.com
BBC中文網- Youtube頻道  BBC Chinese-Youtube Channel:https://www.youtube.com/user/BBCZhongwen
Online Videos about Mandarin:
For a fun and interesting explanation of the logic behind Chinese characters:
An explanation of the family tree in Mandarin- the only way to approach this particular language challenge is through humour, which this video does well.
Why you should learn Traditional Chinese characters and  Simplified one at the same time? The video will tell you why.